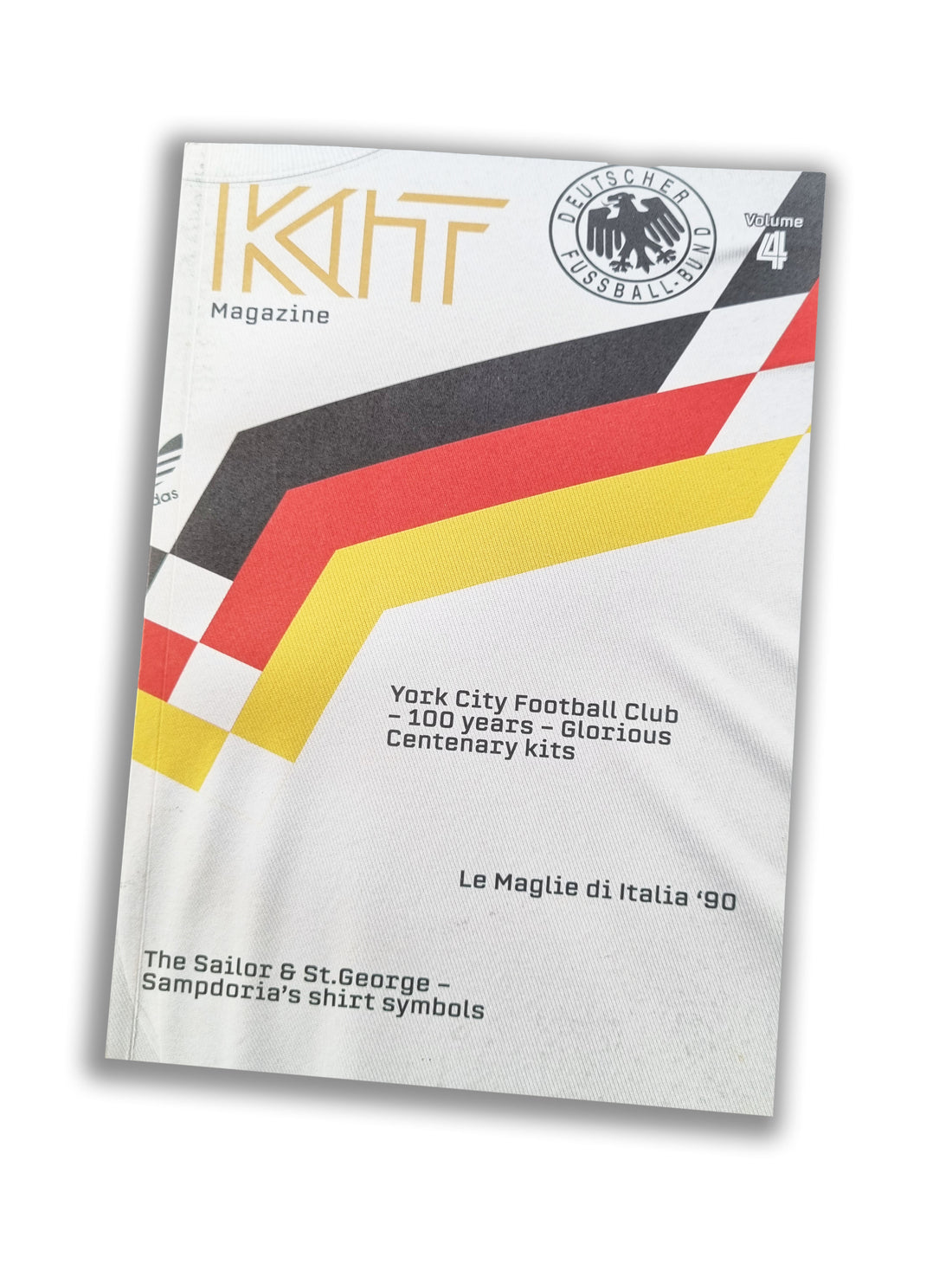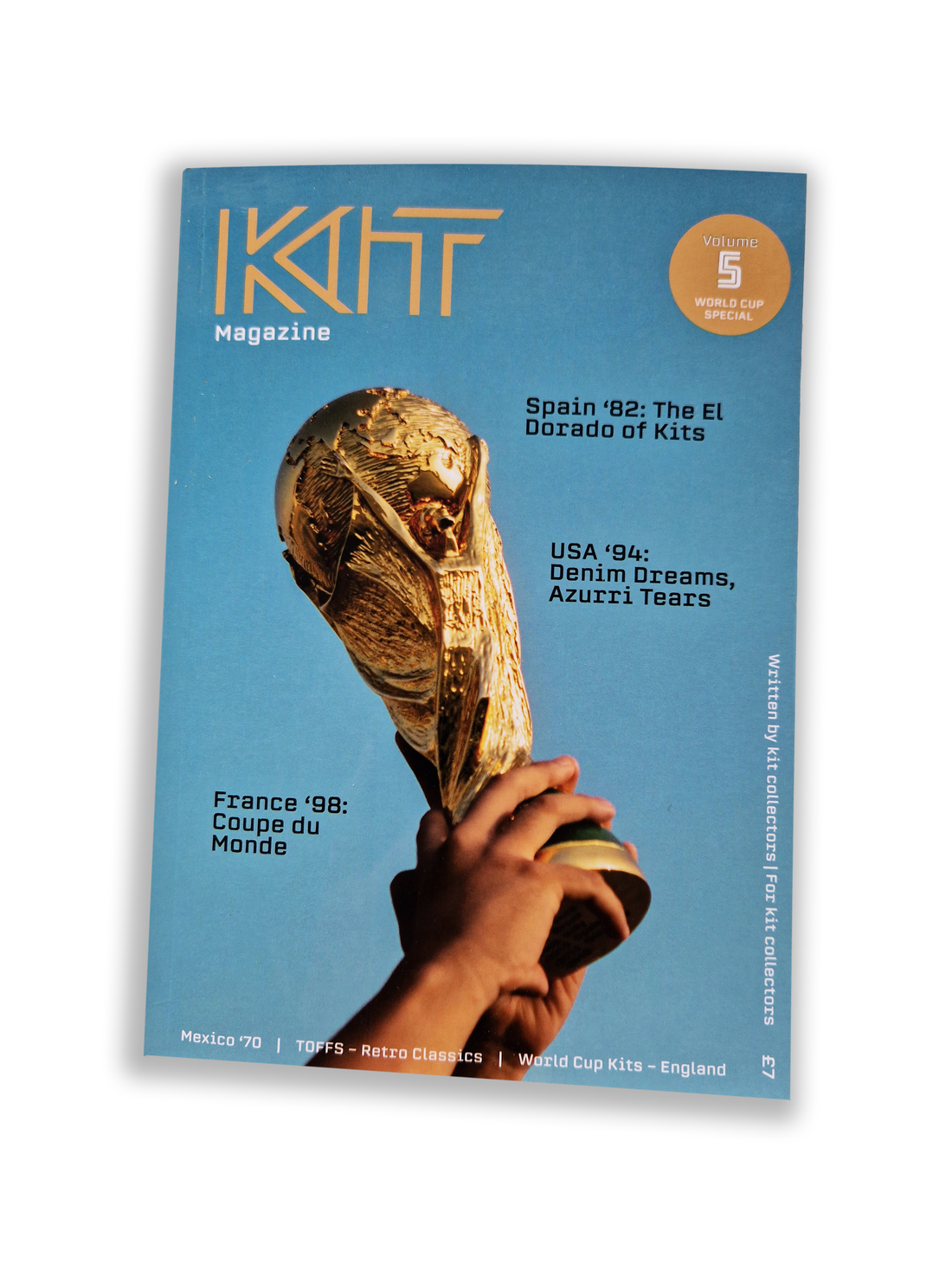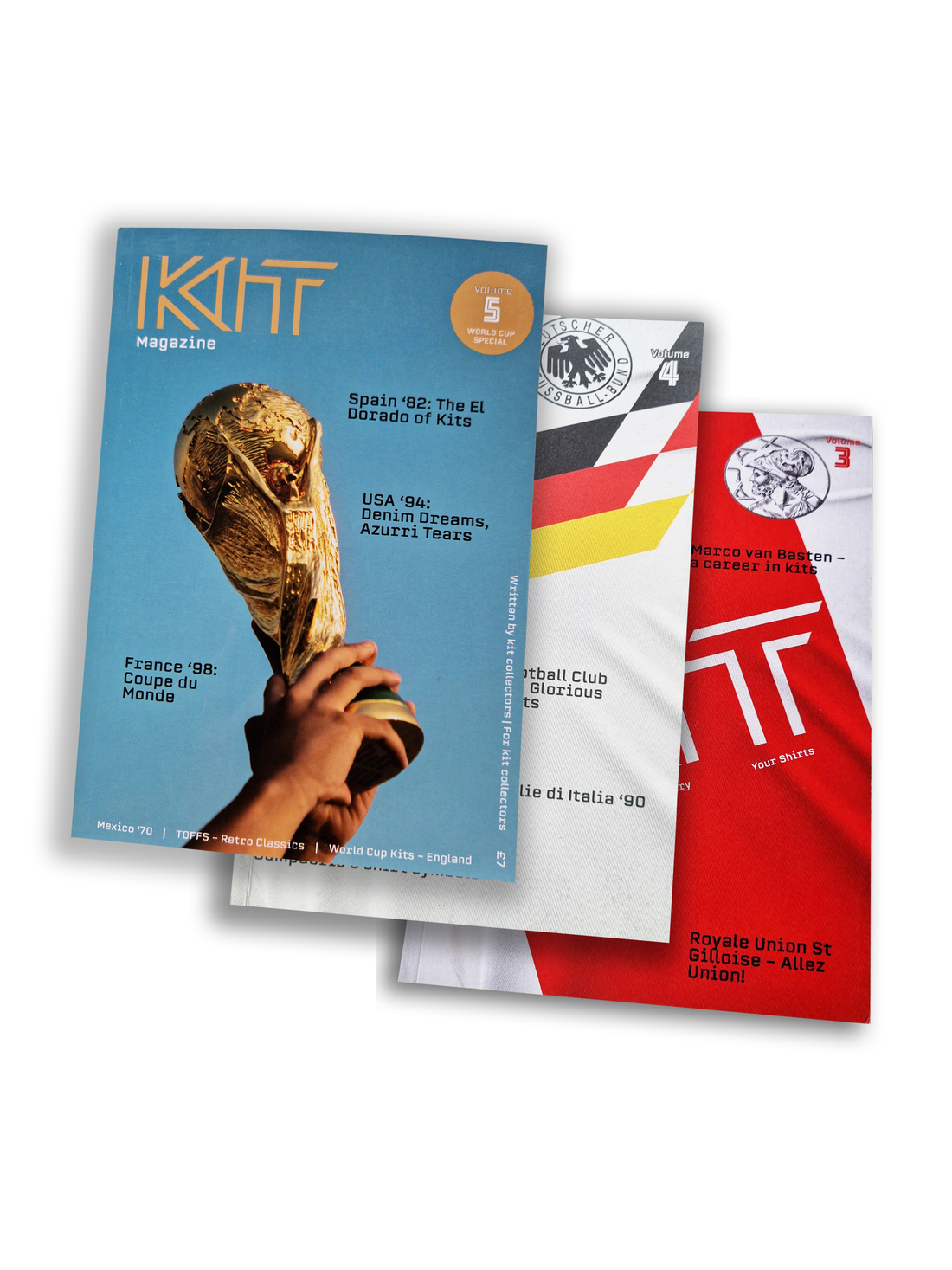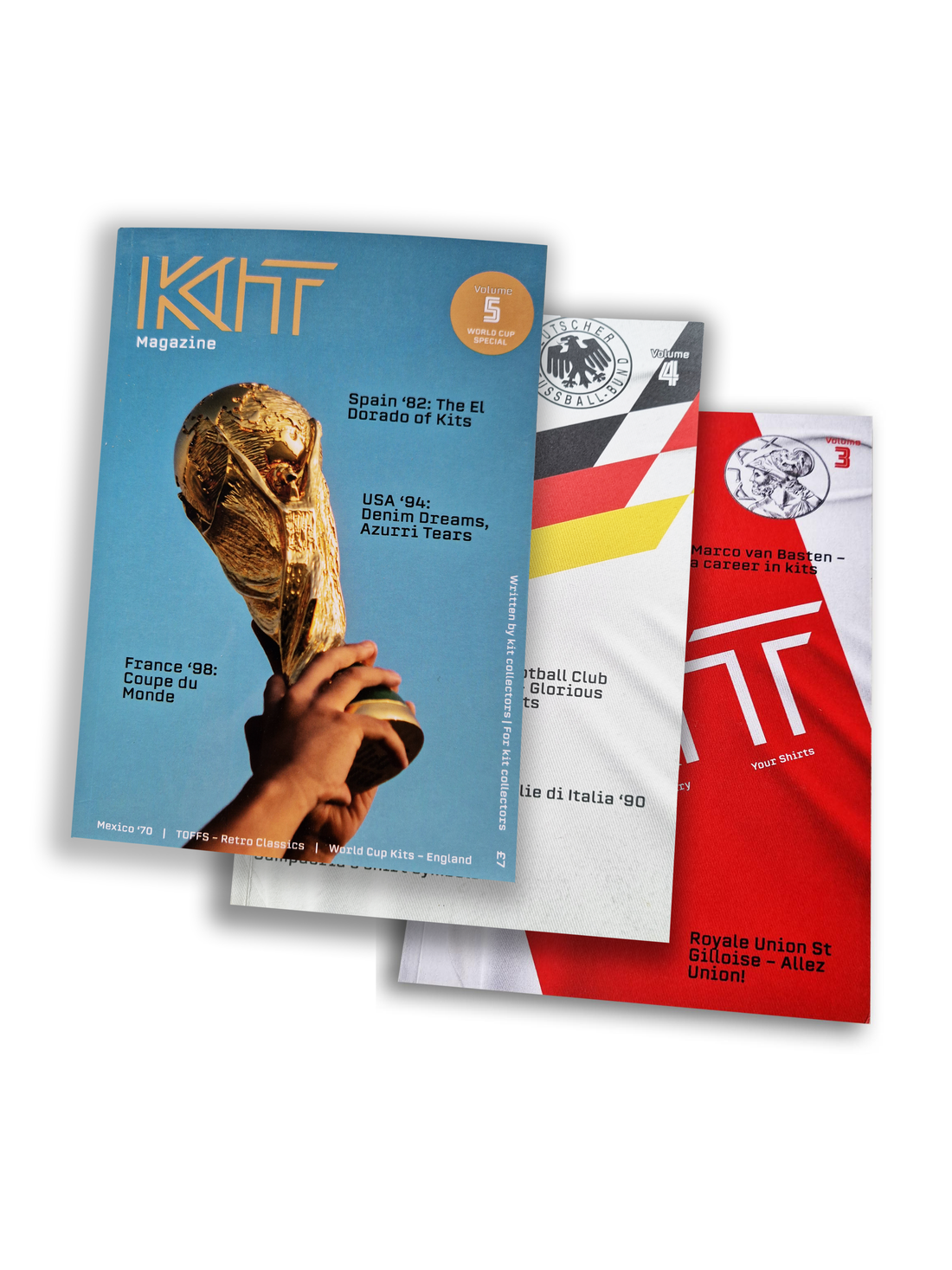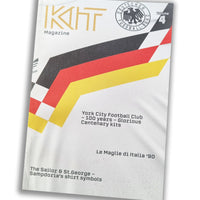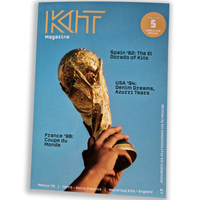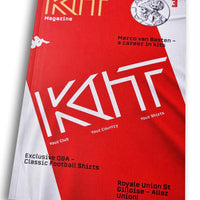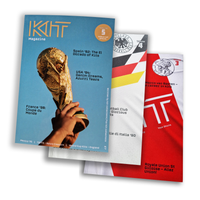 Now available at Special Football Shirts: KIT Magazine Volume 4. The latest issue of the leading magazine about football shirts. Written by football shirt collectors from all over the world, KIT Magazine Volume 4 takes a closer look into what makes us want to collect the beautiful pieces of football polyester we either own, or aspire to. More than 100 pages about everything related to football shirts!


The Line-Up: 

- The Sailor & St. George - Sampdoria's shirt symbols
- Le Maglie di Italia '90
- York City Football Club - 100 Years - Glorious Centenary Kits
- Defining a Classic Football Shirt - Part II
- A Career in Kits: Juninho Paulista 

- Worn By Champions: Leeds United and the Admiral Years
- América: Cream and Blue
- Hope & Glory
- Top 10 Shirts of 2022-23
- East to West: Passing the Test
- Joga Bonito: Brazilian Shirts


KIT Magazine Holiday Bundle: volumes 3, 4 and 5 for only €19,95. Select below. 
We spread our love for football shirts all over the world. So yes, we ship worldwide. 
You are always provided tracking number, unless in the rare case your country does not support this. Your shipping fee will be calculated automatically during checkout. For more info and an overview of the shipping fees, check out the shipping policy.