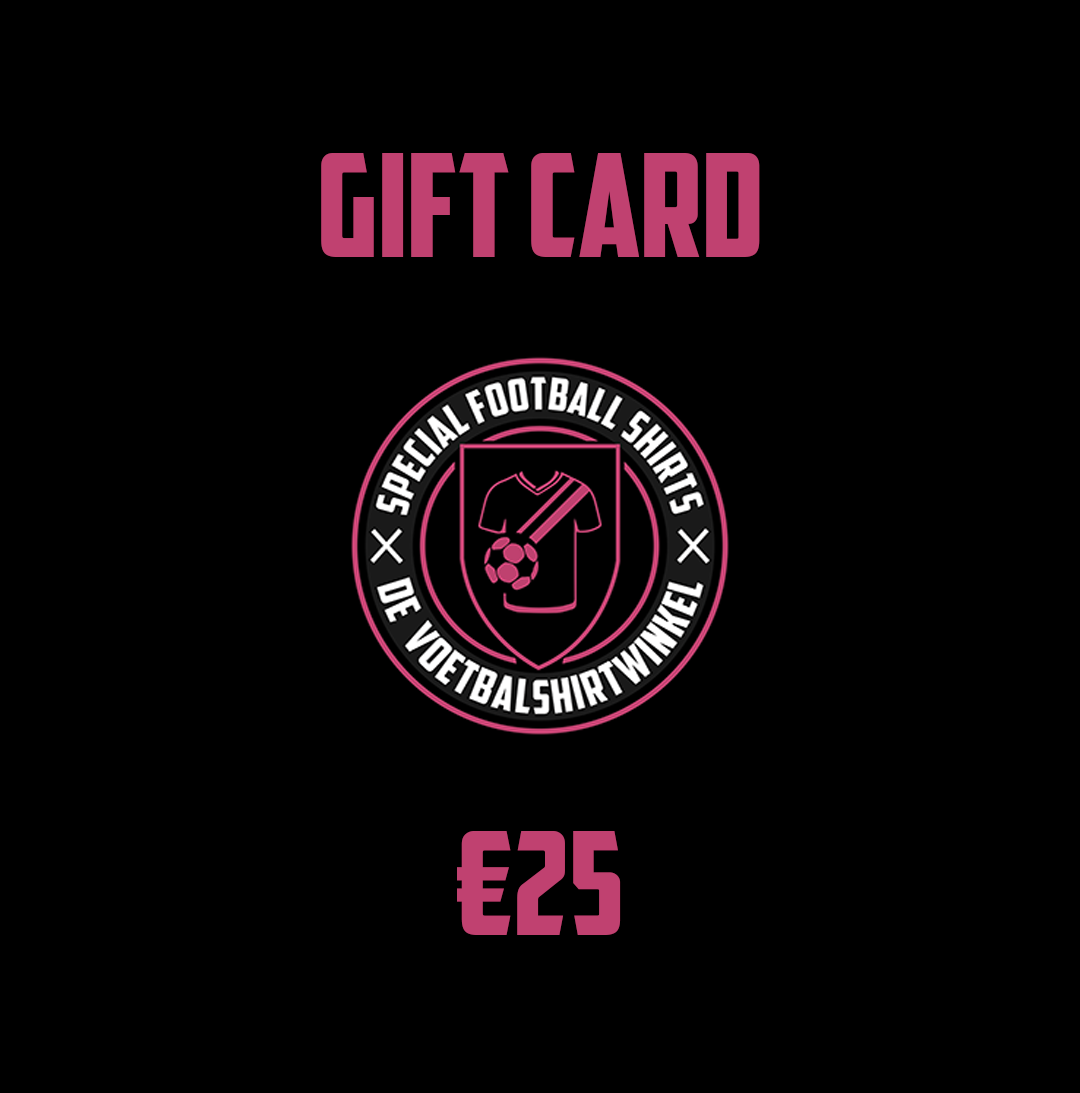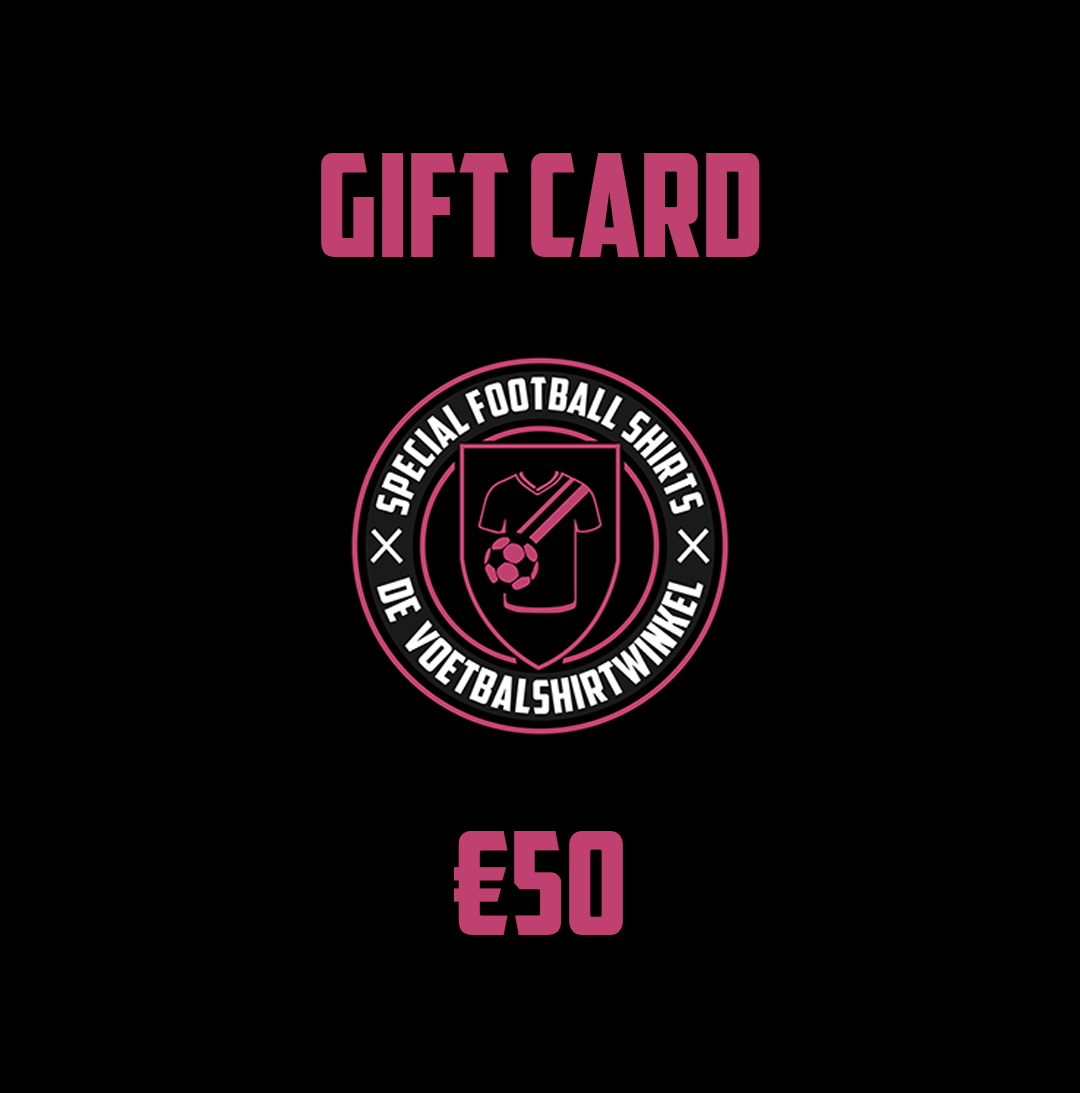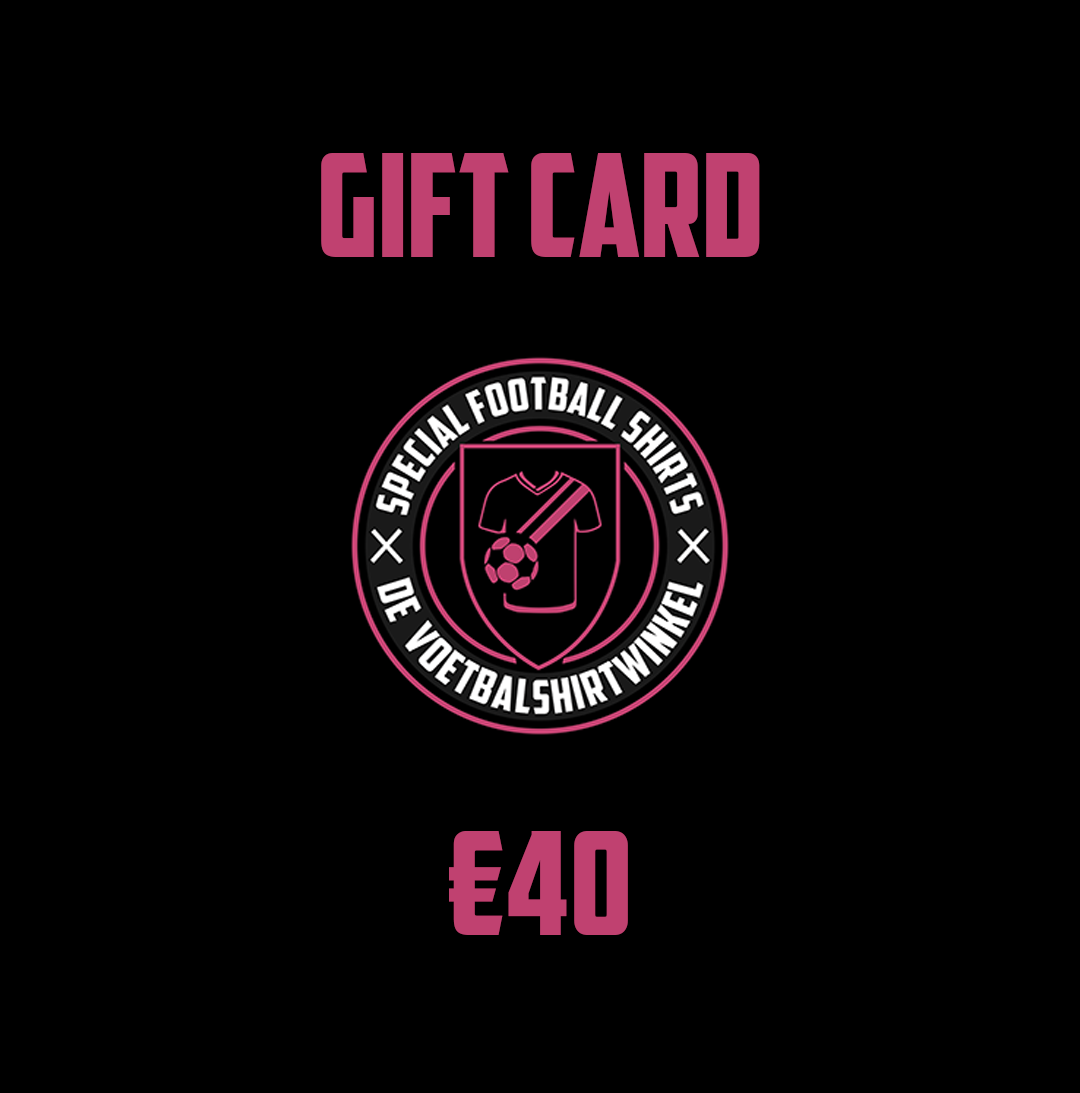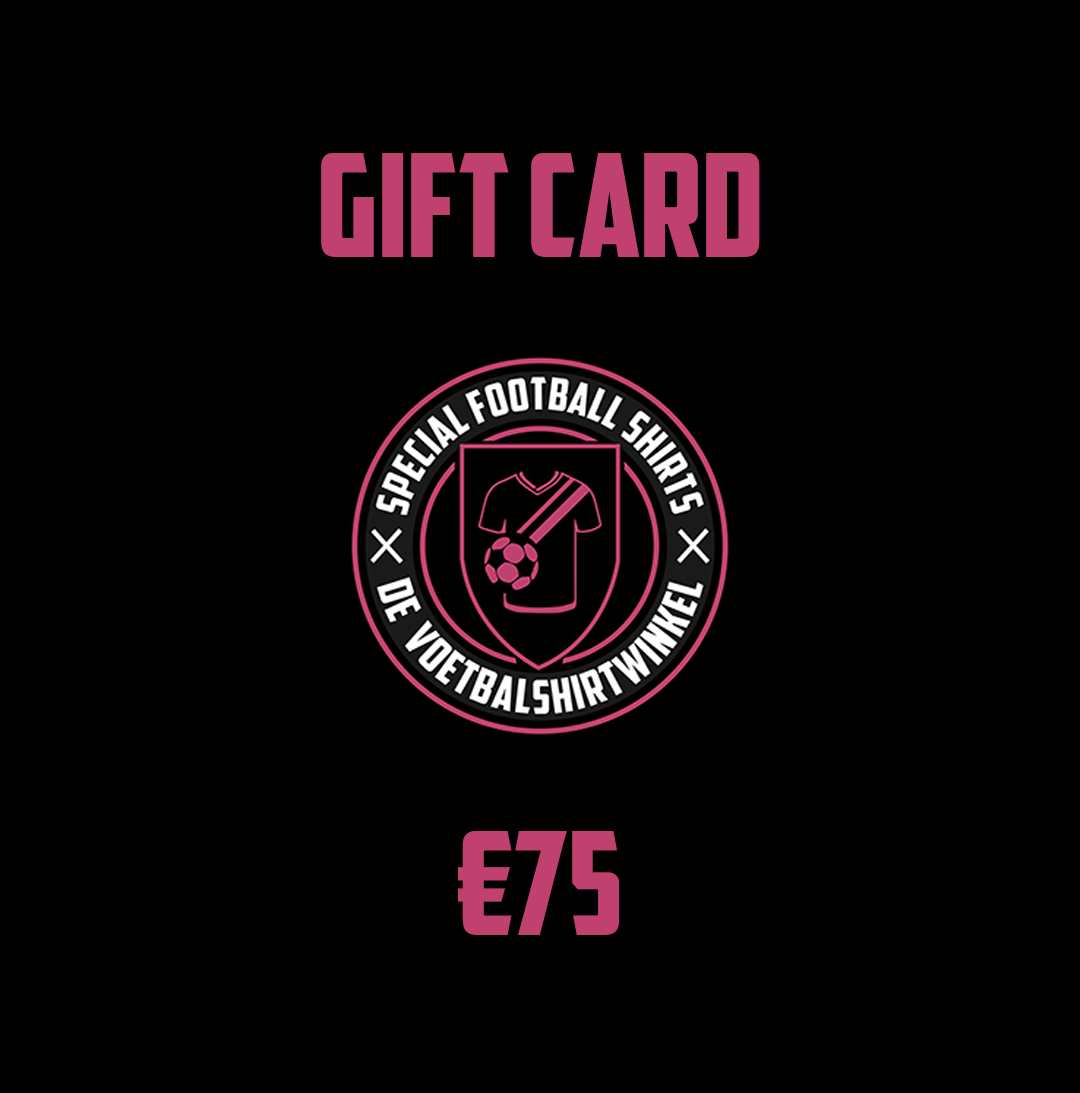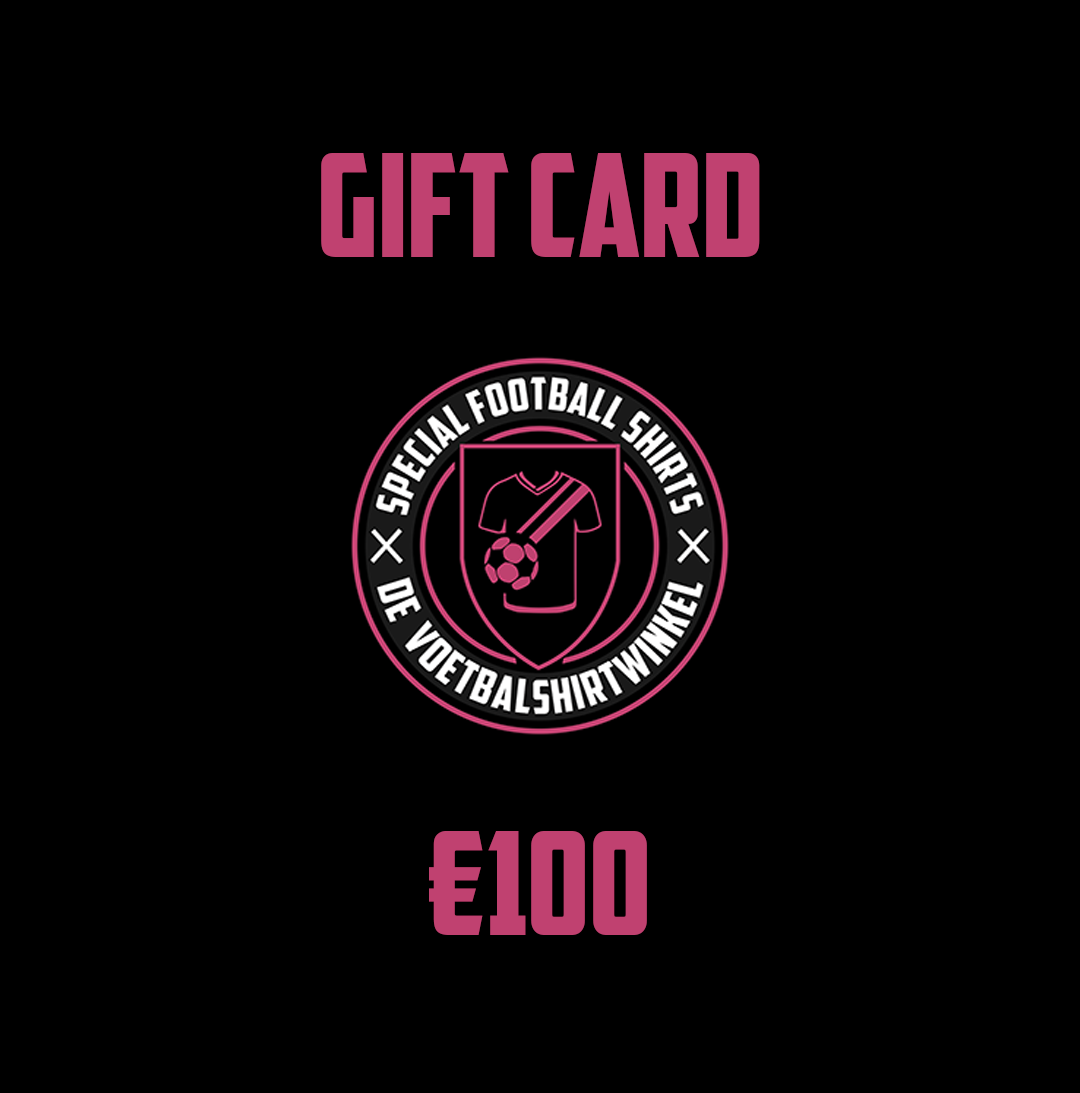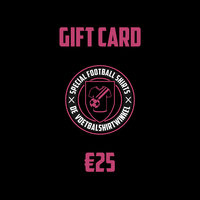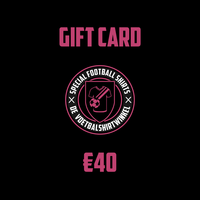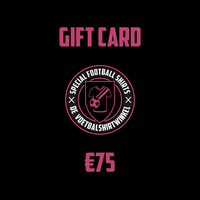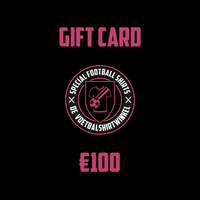 Special Football Shirts Gift Card
Gift the gift of our amazing football shirts with the Special Football Shirts Gift Card. Available in several values. If you want a custom value that is also possible. 
Gift cards are digital, but if you want to receive a real physical gift card this is also possible. We will send you a nicely printed gift card to give as a present. The extra charge is €1.95 (for the shipping and packaging). Please let us know if you want to use this option. 
Our gift cards are valid for 2 years after order date and can be used on all products. Any remaining value will not be paid back in cash.
We spread our love for football shirts all over the world. So yes, we ship worldwide. 
You are always provided tracking number, unless in the rare case your country does not support this. Your shipping fee will be calculated automatically during checkout. For more info and an overview of the shipping fees, check out the shipping policy.